As many of the silos around the country get older, the structure remains solid, but components like the doors and door hardware need replacement. Replacing these items are essential to maintaining a safe working environment.
Wisconsin Silos manufactures a complete line of doors and hardware for all makes of silos, including swinging door systems for cast-in-place silos and concrete staves.
Our experts are able to quickly and efficiently repair and replace any doors or parts you may need so you are able to go back to using your silo as soon as possible.
Contact us today for an estimate!
Phone: 1-800-472-9202 or Email:
---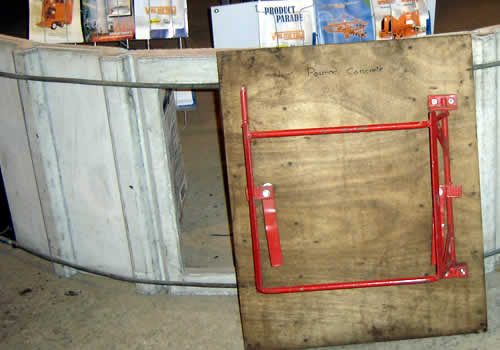 The oversized self-storing curved door used in our new concrete silos.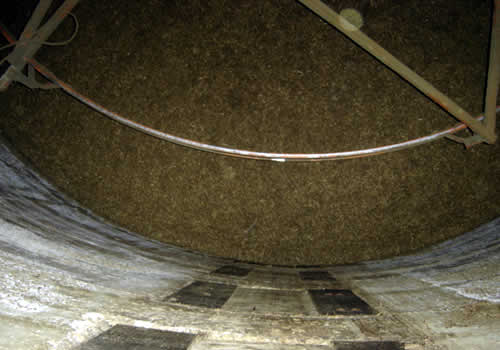 The new concrete silo door in use. Note the curved door matches the curved wall which helps eliminate feed build up around the door.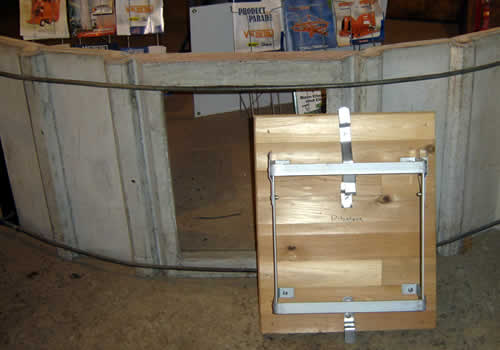 The stave silo door made in all sizes to fit different makes of silos. The door steps are 16" wide, 15" apart with 7" of toe space. Locking latches are standard. The doors are made of tongue and groove cedar and stapled with rust resistant fasterners.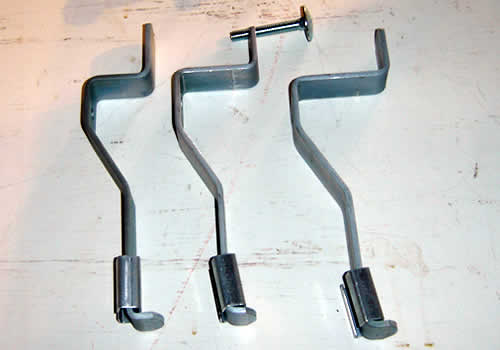 Comparing our special step bolt to a standard carriage bolt. These special bolts are a good investment in safety. Three different latches for our stave doors. Note the difference in latch depth. Knowing the latch depth for your silo is important to keep the doors seated tightly and for safety.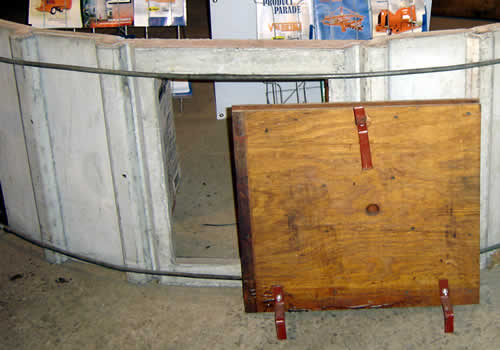 The three bracket concrete silo door. The door is double thick special plywood that is offset so the doors interlock. The bottom latches rest on rebar, the top latch locks over the top of rebar.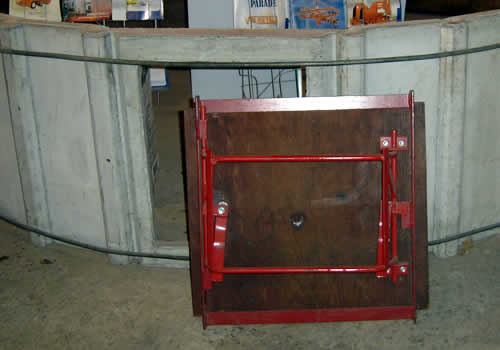 The retro-fit self-storing door for existing concrete silos. Instead of climbing rebar that's two feet apart, this retro-fit system gives steps to climb at one foot spacings. It also is a self-storing door. It comes with a steel frame which fits into and anchors to the existing door column.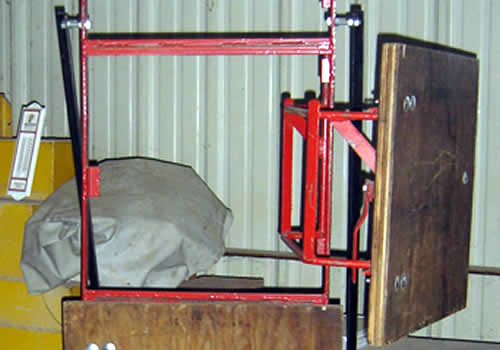 A ten foot retro-fit door seqment that shows how the doors swing open.